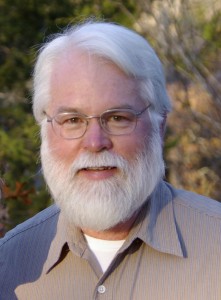 In 1993, Paul Wieboldt founded Tradesman Heating and Air Conditioning Services in Waco, Texas. In 1999, Paul had the honor of installing the geothermal systems in the Crawford, Texas ranch home of President and Mrs. George W. Bush.
That same year he founded Tradewinds Appropriate Technologies.
Tradewinds performs home energy analysis, residential and commercial testing and balancing and diagnostic services. Since 2007, we have performed the testing and balancing for numerous hotel projects in the Dallas area. His company provided the third-party testing for the first official validation of an ACCA Quality Installation in the United States.
Licensed in the State of Texas as an HVAC contractor,he is an experienced field technician, HVAC installer, supervisor, estimator and system designer.
In the course of his career, he has taught thousands of contractors and technicians in the basics of Manual J heat loads, equipment selection, duct design and system performance diagnostics.
Over the years, he has developed numerous practical courses on how to implement ACCA Manuals J, S, D, T and P. He is the author of over a dozen ACCA sponsored/Texas Department of Licensing and Regulation approved continuing education courses, both for classroom and online, for licensed HVAC contractors in Texas. His subject matter expertise is in HVAC load calculation, equipment selection, duct design, ventilation and dehumidification.
He is an approved Elite RHVAC Instructor for Manual J, S and D. Over the last 24 years, Paul has performed thousands of software based Manual J, D and S calculations.
He can be reached directly at paul@manualjdesign.com or his direct phone line 254-799-1326